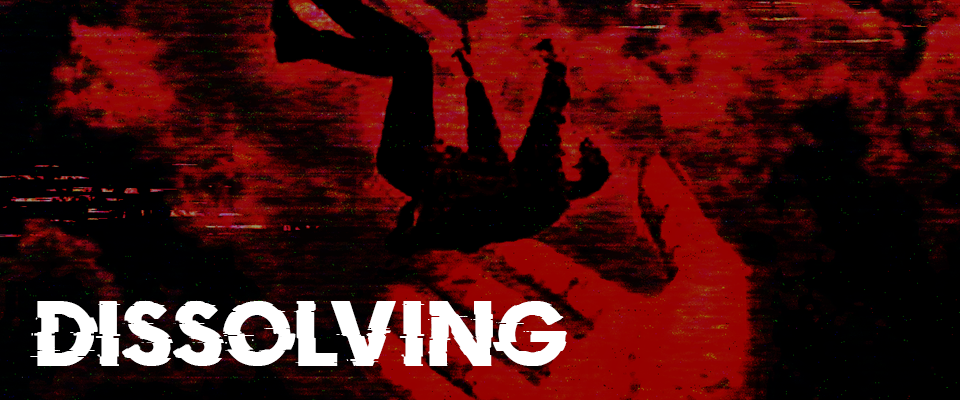 Dissolving
A downloadable visual novel for Windows
Sometimes things do not end when you die. Have you ever thought that some... people may live on the Internet? One girl didn't, for sure. She went to visit her ex, and eventually found herself tangled in horrifying events far larger than her life.

Dissolving is an atmospheric horror kinetic visual novel about a girl that gets caught up in some sort of an Internet cult. While there are no choices, there is a second, larger scenario that can be unlocked during one part of the main story. Good luck finding it and some additional story information referenced in the game.
horror
cyberspace
gods
weirdness
original art and music
one part of the game is hidden outside of it, but the first scenario has a hint how to find it
all parts of the story can be read in an hour or so
BELIEVE IN THE NET
(also, maybe hunter is hidden behind the screen)
Download
Click download now to get access to the following files:
Dissolving-1.0-win.zip
311 MB
Dissolving OST Support Pack.zip
136 MB
if you pay $4.99 USD or more
Comments
Log in with itch.io to leave a comment.
I really enjoyed this. :) I'll have to play again and see if I can get another ending!
Good evening,
Truly sorry to bother you. Here's Daniele, from Italy. I'm 24 years old and I'm a graduated in Foreign Literatures and Languages from the University of Pisa (mark 109/110). I wrote and defended my thesis in Spanish (whose name is "A escudero pobre, rapaz adevino: análisis paremiológico-contrastivo del Lazarillo de Tormes").
Apart from being a native italian speaker, I posess a C1 level of Spanish (Certificado DELE). Moreover, I took the C2 exam at the end of May. In the next future, I'd love to move to Madrid and teach foreigners my own language.
I've already translated some stuff from one language to another (normally from Spanish to Italian or either to English), such as: a web site, a catalogue for a museum (Museo de Bellas Artes de Bilbao) and a menù for a restaurant. Furthermore, I taught Italian to many people by using the app Skype.
Unfortunately, your game "Dissolving" doesn't seem to me that the game is localized in Italian and Spanish.
May I try localizing it into both Spanish and Italian? It is not about money, obviously. I'd love to get closer to the localization and, at the same time, enrich my curriculum. As far as your game is concerned, it might be a good occasion to get more popularity.
Truly sorry about all this.
Best wishes,
Daniele Ferrari
daniele.ferrari1994@yahoo.it
Loved the art style and the character outlines, and the story seemed very Black Mirror in style. I definitely need to delve more into it and find the secrets hidden within.
This looks so amazing! The art style is so well done and the story really pulled me in

how long have you been working on this game? :)
I don't know if you've heard of Game Development World Championship before (gdwc2019) but it's a competition for indie game developers where they can submit their games and it's free! It's great if you want some more visibility for the game and it only takes a couple of minutes to join :)